Belgium is #1 when it comes to innovation at universities in Europe
With the highest number of university education institutions/capita in Thompson Reuters top 100 most innovative universities in Europe – including the #1 ranked institution – Belgium punches well above its weight when it comes to education.
Top of the class for innovation
KU Leuven – ahead of Imperial College London and the University of Cambridge – again led Thompson Reuters Top 100: Europe's Most Innovative Universities ranking. This Top 100 listing identifies the education institutions contributing most to science and technology, and having the greatest impact on the global economy. In fact KUL has been ranked as Europe's most innovative university for the last 7 years in a row. "KU Leuven earned its first-place rank, in part, by producing a high volume of influential inventions," says Reuters. They went on to say that "Patents filed by KU Leuven scientists are frequently cited by other researchers in their own patent filings."
Rector Luc Sels is justifiably proud of KU Leuven's first place in the ranking. "This result confirms that our university is not just a place for intellectual debate, research-driven education, and ground-breaking fundamental research, but that we also contribute a great deal to innovation and society as a whole."
One recent research highlight at KU Leuven includes the announcement from the university's Centre for Surface Chemistry and Catalysis that they have invented solar panels that can efficiently produce hydrogen gas out of air. Their proprietary system is able to use water vapour from the atmosphere using solar energy and split it into its constituent elements: hydrogen and oxygen.
Another Belgian university, another accolade
The Laboratory of Stem Cells and Cancer at the Université Libre de Bruxelles (ULB) has picked up yet another award for the work done by Professor Cédric Blanpain and his team, namely the Momentum Award from the International Society for Stem Cell Research (ISSCR). This first for a Europe-based researcher is reward for work done on developing new approaches to unravelling the mechanisms that regulate the tumour states responsible for tumour growth, metastasis and resistance to cancer therapies.
Already the three-time recipient of an ERC (European Research Council) grant and winner of the Francqui-Collen 2020 Prize, Cédric Blanpain is considered a pioneer in the identification of the cellular origin of skin and breast cancers. Naturally, he recognises that this award-winning work was not done alone, and has expressed his gratitude to the past and present members of his laboratory, the doctoral students, post-doctoral researchers and technicians who have carried out the work for which this prize has been awarded.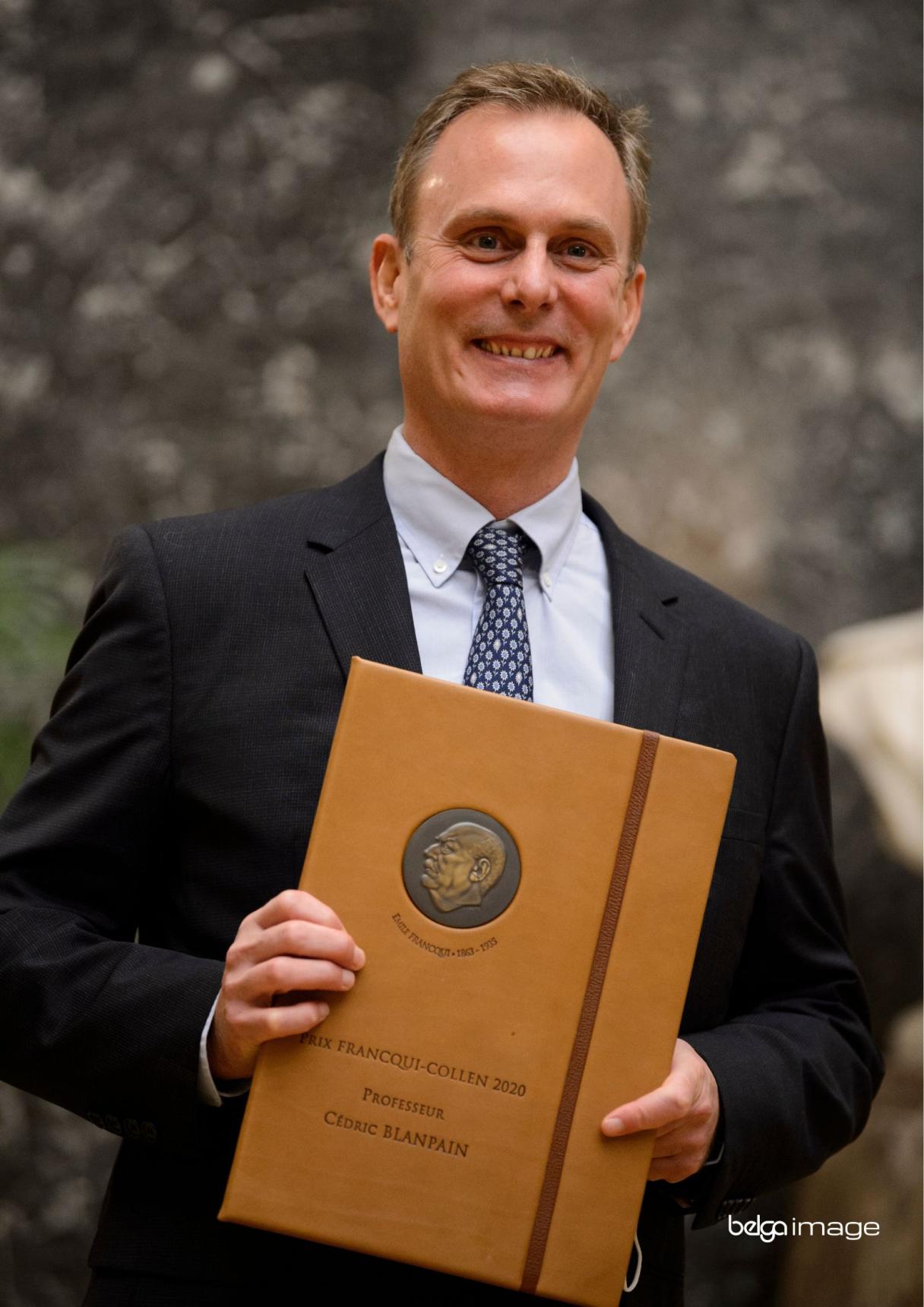 Strong in STEM
Further confirmation of Belgium's strong STEM skills can be seen in the impressive work done at the University of Ghent. In fact, the university's Veterinary Sciences department stands out in particular, as it tops Shanghai's Global Ranking of Academic Subjects. This is in fact the sixth year running that it is #1, ever since Shanghai started ranking academic subjects.
"This is down to the entire faculty", declares dean Frank Gasthuys. "The number of publications plays an important role in the assessment. However, there's a whole team behind every professor associating their name with a publication. I'm referring not only to the assistants and laboratory technicians, but also those caring for the animals. Good collaboration, that's the key."
The fact that Ghent researchers stand out has something to do with the way the university works. "As a researcher you have plenty of academic freedom here. Moreover, there is the opportunity for many different kinds of research", confirms Gasthuys. As a result, the university does not stand out in one specific domain, but breaks ground in several areas.